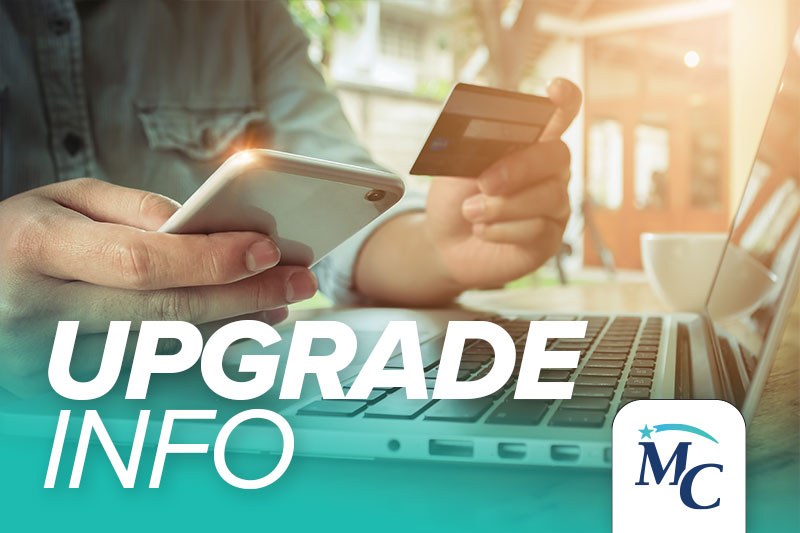 Our Upgrade Is Complete!
Updated June 28, 2021
Important Online Banking Information
You can now enter our new Online Banking and Mobile App!
You can access Online Banking through our website or visit our new online banking URL. Please bookmark this URL for your next visit.  You will need to set up a new user name and password, so make sure to select Enroll to get started.
Existing mobile banking members will need to delete the old app and download the new version.
Go to the App Store or Google Play store—type in "MC Mobile Banking" in the search bar.  Select "MC Mobile Banking" with the white star logo to download the new app.
Recommended web browsers are Chrome, Edge, and Firefox.  
Please note, members using Internet Explorer will not have the best member experience with our new Online Banking platform. 
You only need to "re-enroll" once.  
Whether you register for online or mobile banking first (which you can learn how to do below), you can use that sign-in information to sign into the other platform.
With our new online banking tool, you will have access to all of your accounts in one place.  This is one of the most significant differences with the new system.  All members should set up their own unique username and password tied to their Social Security Number.  With one login, you will have access to any account you can transact business on; joint accounts, kids accounts, business accounts, etc. 
System Upgrade Frequently Asked Questions
About the Upgrade

Upgrade Weekend

Account Numbers and Suffixes

Statements

Debit and Credit Cards

Transfers and Bill Payments

Checks

Account History
Online & Mobile Banking Frequently Asked Questions
Will the Upgrade affect how I log in to Online Banking?

How do I re-enroll into the new online banking?

How do I re-enroll into the new Mobile Banking App?

What if I have multiple Primary Accounts, and each has its own Online/Mobile Usernames and Passwords?

What about "Joint" Memberships?