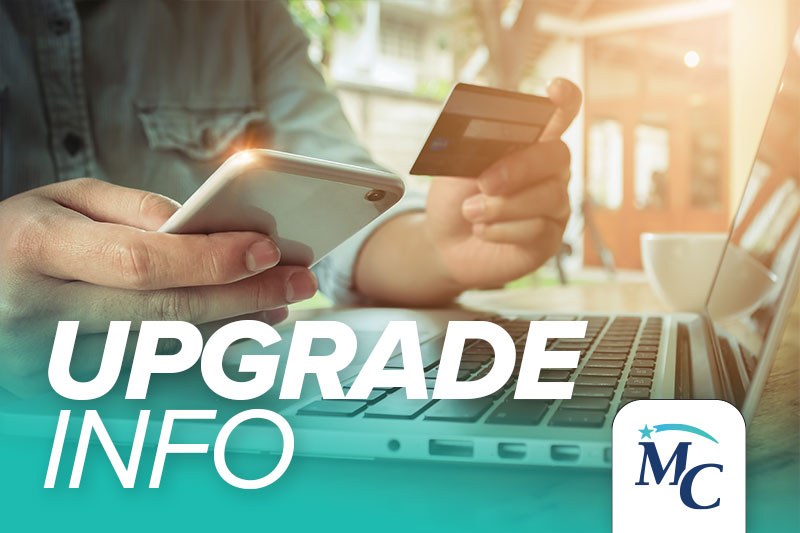 Important Upgrade Coming Soon
Updated May 27, 2021
We're improving our banking experience for you!
As Midwest Community Federal Credit Union continues to grow, so does the value of implementing new, user-friendly tools and services for your benefit. To offer these improvements, we are upgrading our banking system, which will be more flexible, efficient and allow our staff to serve you better.
The upgrade is mainly behind-the-scenes. There will be no changes to your account number, routing number, checks, and Debit/Credit cards. However, you will notice some changes in the way things look, particularly in online and mobile banking. We appreciate your patience as we make this transition and look forward to serving you with our new and improved system and capabilities!
---
We will transition to the new system from Saturday, June 26 through Monday, June 28, 2021.  We will reopen on Tuesday morning, June 29, 2021, with regular business hours.
PLEASE NOTE DURING THESE DAYS:
Branch Lobbies and Drive-thrus will be CLOSED
Online and Mobile Banking WILL NOT BE AVAILABLE after 5:00pm EST on June 25 through June 28, 2021
Your Debit and Credit Cards CAN BE used as usual
Our ATMs WILL BE available
Shared Branching WILL NOT BE AVAILABLE
TO PREPARE FOR THE UPGRADE WEEKEND, HERE ARE A FEW SUGGESTIONS:
Make sure you have adequate funds in your checking account to cover all debit purchases, ATM withdrawals, and automatic payments during our upgrade days.   You can't access your account to move money around until we open back up on June 29, 2021.
Schedule online bill payments in advance. Bill Pay will not be available from June 24, 2021, at 5:00pm EST through June 28, 2021. You must schedule any new, non-reoccurring payments needed for the dates of  June 25-July 1, 2021, before June 24, 2021, at 5:00pm EST.  Any reoccurring bill payments you have set up prior to June 24, 2021, at 5:00pm EST will process according to your scheduled date. Bills previously scheduled to pay for June 25 and June 28 will be processed as scheduled.
Know your Account Number: On June 29, you will need to re-enroll in online banking and download our new mobile banking app from the App Store or Google Play Store.   To re-enroll, you will need your account number, birthday, and social security number.  Make sure you have your account number on hand.  We recommend having this number available before June 25 at 5:00pm.
CHECK BACK HERE REGULARLY FOR CONTINUOUS UPDATES.
Systems Upgrade Frequently Asked Questions
About the Upgrade

Upgrade Weekend

Account Numbers and Suffixes

Statements

Debit and Credit Cards

Transfers and Bill Payments

Checks

Account History
Online & Mobile Banking Frequently Asked Questions
Will the Upgrade affect how I log in to Online Banking?

How do I re-enroll into the new online banking?

How do I re-enroll into the new Mobile Banking App?

What if I have multiple Primary Accounts, and each has its own Online/Mobile Usernames and Passwords?

What about "Joint" Memberships?