Sometimes all we need is a different perspective to see things we might otherwise miss. With one of Midwest's certified financial coaches, you will receive personal, one-on-one coaching to help develop a plan to meet your lifestyle.
Our Financial Wellness Coaches Can Help You:

Start on the path to
financial freedom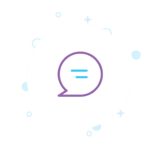 Address the lifestyle
changes necessary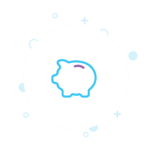 Make savings part of
your budget
Create a financial
plan/budget
Use online tools &
resources available
Start down the path to financial wellness.
Working with a Midwest Financial Wellness Coach can get you where you want to go with your finances.
Our coaches work with you to guide, equip and encourage you to make the best financial decisions for you. Plus, it's completely free!
Best of all, our certified coaches specialize in providing personalized solutions and the support you need.
If you're looking for face-to-face, personalized help with your money, a financial coach is exactly what you need.
Fill out the form below, and one of our coaches will contact you shortly!