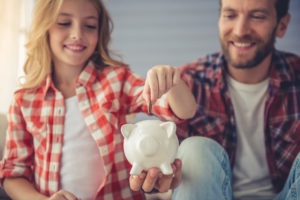 You want to sleep peacefully at night knowing you are prepared for life's financial challenges and are working to achieve your goals. Midwest Community gives you a variety of savings tools to prepare for emergencies that pop up, plan for a special trip, or achieve your dream of owning a home or financing your child's education. The right savings tools plus your hard work and preparation equals financial freedom!
Automatic Savings Options!
An awesome, convenient tool for new savers, savers with multiple saving goals, or savers who need a little help sticking to a savings plan! Direct deposit your payroll and we will automatically split your deposit to your Checking, Savings, Club, and Miscellaneous Accounts. We do the work for you! Rest easy knowing your savings are building automatically without the temptation of spending the funds!
Save With Ease
We also offer:
Lock Boxes

Money Orders

Notary Service
Wire Transfers

U.S. Postage Stamps